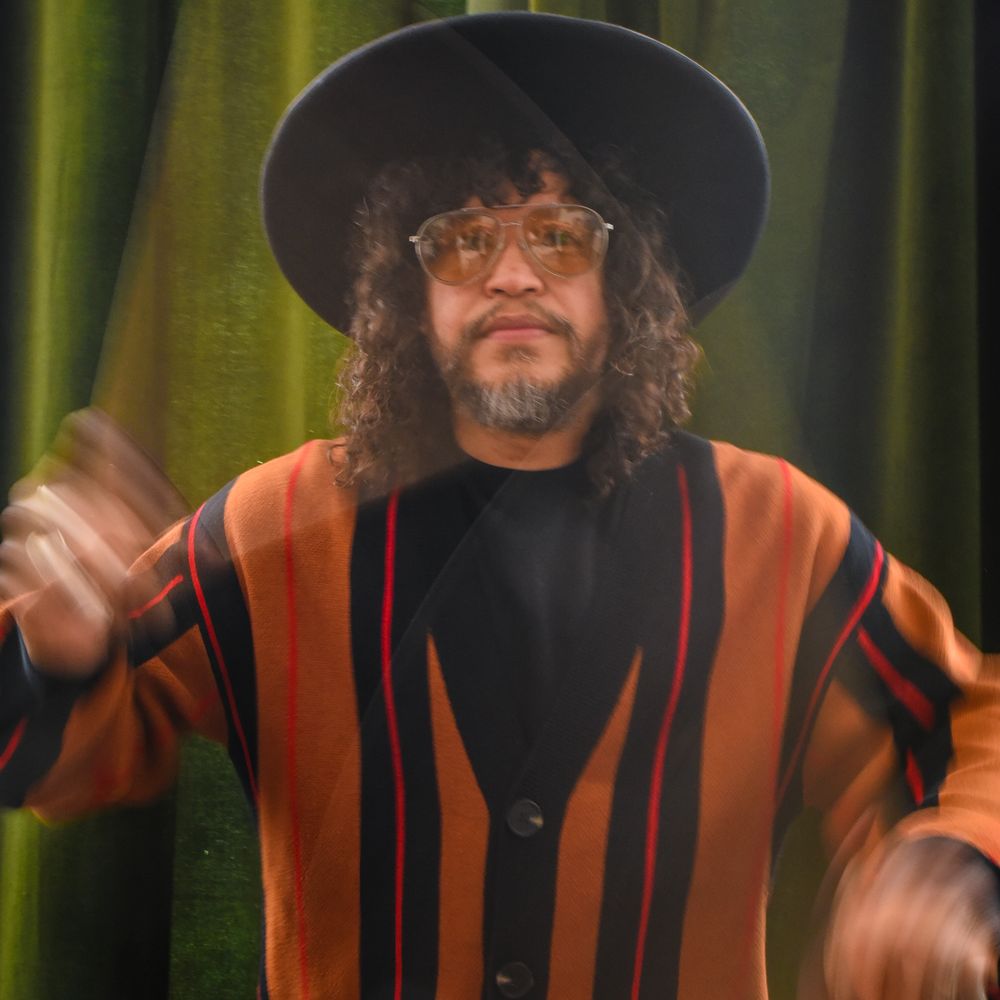 About
Daniel Villarreal-Carrillo is a well known drummer, musician and DJ in the Chicago music scene. Originally from Panamá he fuses his pan-Latin style with influences of psychedelic rock, Cumbia, afro-beat, boogaloo, rock, free experimental jazz, hip-hop, and funk to create an original contemporary soundscape. 
Daniel Villarreal has long been a widely known and beloved character on the Chicago music scene. On almost any night of the week, you'll find him DJing at at least one spot on bustling 18th Street in his home neighborhood of Pilsen. If he's not there, he's playing drums with Dos Santos, Valebol, The Los Sundowns or Ida y Vuelta (all bands he co-leads), or sitting in with Wild Belle or Rudy De Anda.
Villarreal may be most known for his big style and magnetic personality, but to musicians on the scene, it's as much for his talents as a malleable and reliable drummer, with a deep pocket in many styles and sounds...
As a DJ, Daniel specializes in groovy vintage Afro-diasporic sounds. His DJ sets (vinyl or digital) showcase his knowledge of world music, electronica,Tropicalia, vintage latin soul, Chicha, psychedelic Cumbia, Afrobeat, reggae, funk, and groovy deep cuts beats.  
Daniel is currently member of:
Dos Santos
Valebol
https://www.instagram.com/valebol_
Ida y Vuelta (Son Jarocho)
Past project:
Mucca Pazza, 2014-2016, Percussion
Multiple US tours and video performances such as the NPR Tiny Desk segment in 2015.
Wild Belle, 2015-2017, Congas
Supporting musician playing Congas on tour for "Dreamland" album cycle released on Columbia Records.