Bio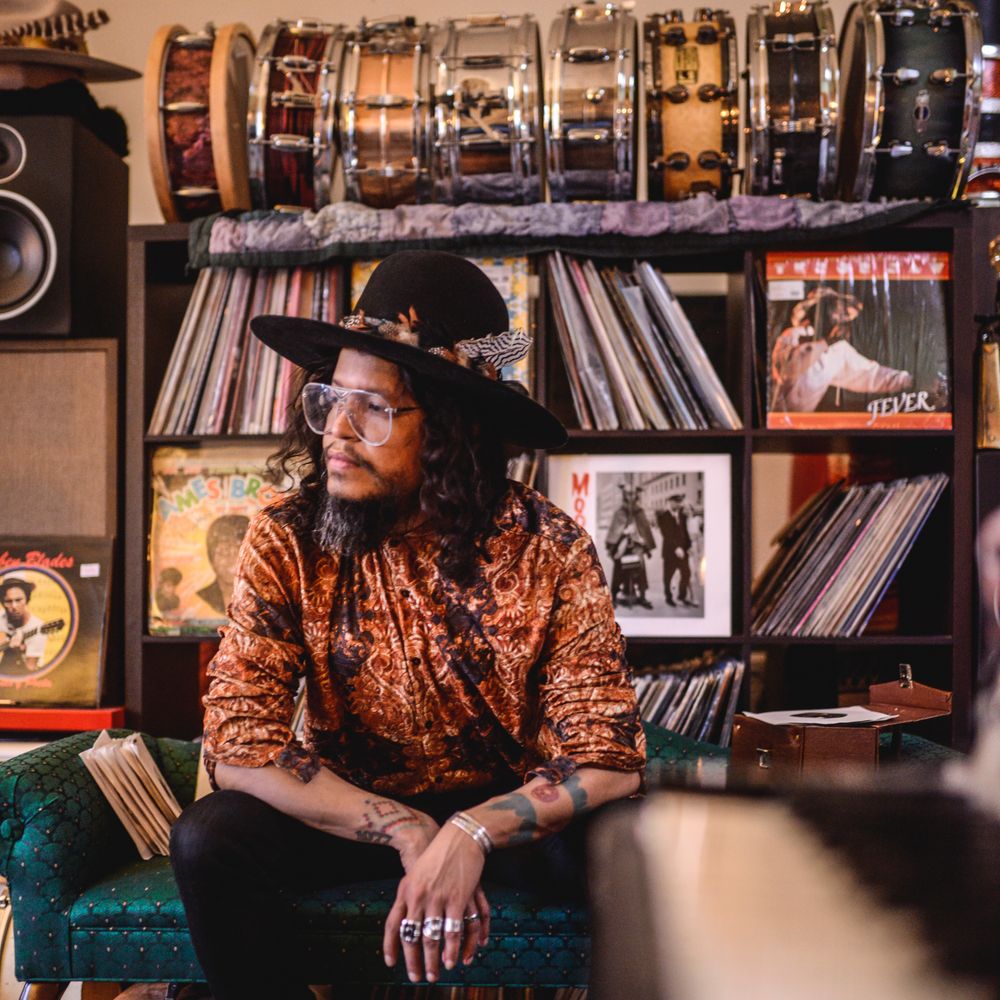 Daniel Villarreal-Carrillo is a well known drummer, musician and DJ in the Chicago music scene. Originally from Panamá he fuses his pan-Latin style with influences of psychedelic rock, Cumbia, afro-beat, boogaloo, rock, free experimental jazz, hip-hop, and funk to create an original contemporary soundscape. Daniel was most recently seen playing drums on Season 6, Episode 12 of the television series "Empire."
Drummer and founding member of the band Dos Santos,  Daniel's drumming  was featured on the self-titled 2015 debut "Dos Santos."  Also that year he toured the United States making appearances at SXSW, the Pachanga Latino Music Festival, and the Ruido Fest Latin Alternative Music Festival. In 2016, the band released their follow-up EP "Fonografic" on Electric Cowbell Records with Grammy Award-winning producer Beto Martínez.  A year later Dos Santos teamed up with Money Chicha to release a 7" vinyl split on Sonorama Discos. 2018 saw the release of the critically acclaimed LP "Logos" on the International Anthem label.  Currently Daniel and Dos Santos are putting finishing touches on their sophomore International Anthem release with producer Elliot Bergman from (Nomo, Wild Belle).
As a DJ, Daniel specializes in groovy vintage Afro-diasporic sounds. His DJ sets (vinyl or digital) showcase his knowledge of world music, electronica,Tropicalia, vintage latin soul, Chicha, psychedelic Cumbia, Afrobeat, reggae, funk, and groovy deep cuts beats.  
Daniel is currently member of:
Dos Santos
Valebol
https://www.instagram.com/valebol_
Ida y Vuelta (Son Jarocho)
Past project:
Mucca Pazza, 2014-2016, Percussion
Multiple US tours and video performances such as the NPR Tiny Desk segment in 2015.
Wild Belle, 2015-2017, Congas
Supporting musician playing Congas on tour for "Dreamland" album cycle released on Columbia Records.